I N S A N I T Y   S T O R E
Order now and recieve one free 8.5" x 2.75" sticker of beveled modern logo
pictured below for every $15 spent (not including shipping)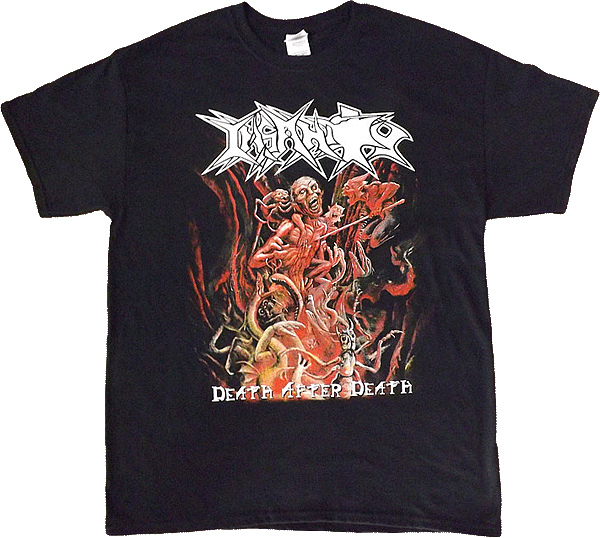 T-SHIRTS - DEATH AFTER DEATH -
Full color print on black T-shirts.

The new design for the vinyl re-issue of the Death After Death album released by Hells Headbangers Records featuring art from Drew Elliot.

T-Shirt Sizes: L, XL & XXL currently in Stock.

Full color design printed on 100% cotton preshrunk black Gildan Heavy Cotton T-shirts.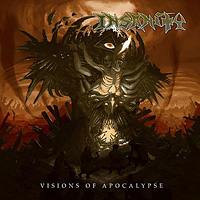 VISIONS OF APOCALYPSE CD
Many years in the making, the new Insanity is finally here and getting rave reviews. Offical release date was November 13 2015 for this CD release by Unspeakable Axe records. Hear the first track
SACREFIXION
.
$10.00
1. SACREFIXION
2. WHEN
3. SOCIOPATH
4. MORTIFICATION
5. DISILLUSIONED
6. DREAD THE DAWN
7. TIRED
8. BLIND
9. VISIONS OF APOCALYPSE

FROM THE GRAVE Compilation CD
This compilation CD chronicles the band from 1985 to the mid 90's. In chronological order it starts with the '85 Live Demo featuring the amazing vocals of original singer Joe DeZuniga who died of a heart virus in 1987. It continues with tracks from the debut album Death After Death done as the band intended with heavier vocals and guitar tracks than the original release on M.B.R. Records. It finishes with remixed songs from the vault including Carnivore, Ritual, Night Of The Dead, Extinction recorded on 8-track in 1993-94.
Barney Greenway from Napalm Death and Matt Harvey from Exhumed both contributed
Liner Notes
for the layout with their takes on the role Insanity played in the evolution of death metal.
$8.00
1. FIRE DEATH FATE '85 demo
2. ULTIMATE DEATH '85 demo
3. BLOOD FOR BLOOD '85 demo
4. DEATH AFTER DEATH
5. MORBID LUST
6. POSSESSION
7. ROTTING DECAY
8. BLOOD FOR BLOOD
9. ATTACK OF ARCHANGELS/
10. FIRE DEATH FATE
11. CARNIVORE
12. RITUAL
13. NIGHT OF THE DEAD
14. EXTINCTION

VISIONS OF APOCALYPSE Advance Copy CD
The advance copy of the second full length album from Insanity. The tracks on this CD feature the last studio recordings of original drummer Bud Mills. They were pre-production tracks of early arrangements of the songs recorded during different sessions on different drum kits. Insanity intended on recording an offical release of the album in 2007 with Bud but he became ill and died of cancer on November 14th, 2007. Although it was newer material, this CD was produced to honor his memory as a pioneer of extreme drumming that first used the early blast beat in 1985. 3 Bonus tracks were added in 2009 featuring updated arrangments.
$7.00
1. SACREFIXION
2. MORTIFICATION
3. DREAD THE DAWN
4. WHEN
5. DISILLUSIONED
6. TIRED
7. BLIND
8. SOCIOPATH
9. VISIONS OF APOCALYPSE
10. DISILLUSIONED (bonus)
11. BLIND (bonus)
12. SOCIOPATH (bonus)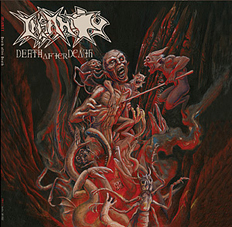 DEATH AFTER DEATH 12" Vinyl Gatefold re-issue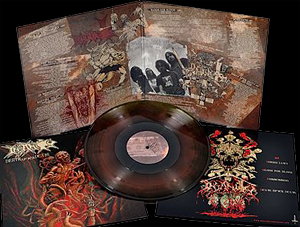 1st pressing now available featuring classic original audio from M.B.R. Records version on black or colored vinyl.
Side A

1. ATTACK OF ARCHANGLES
2. FIRE DEATH FATE
3. IN MEMORY
4. ROTTING DECAY


Side B

1. MORBID LUST

2. BLOOD FOR BLOOD
3. POSSESSION
4. DEATH AFTER DEATH
$14.95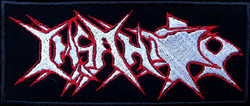 Embroidered Insanity logo Patch
Modern Logo in White and Red on Black. Only Large in stock as of Jan. 2016.
Large - 5.25" Wide x 2.125" Tall or Small - 4" Wide x 1.5" Tall
$7.00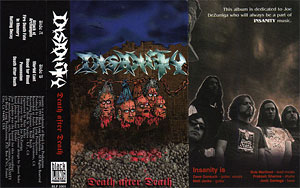 DEATH AFTER DEATH Cassette - M.B.R. Records Version
The original debut release from INSANITY by M.B.R. Records professionally duplicated on cassette and still in the shrinkwrap! Eight songs approx. 40 minutes of Old School Death Metal. Awesome drumming, technical and catchy riffs, killer lead guitar work and great songwriting. This is the same recording as the out of print CD that is a collector's item selling on eBay for as much as $149.00!
Side A
ATTACK OF ARCHANGELS
FIRE DEATH FATE
IN MEMORY
ROTTING DECAY
Side B
MORBID LUST
BLOOD FOR BLOOD
POSSESSION
DEATH AFTER DEATH
$7.00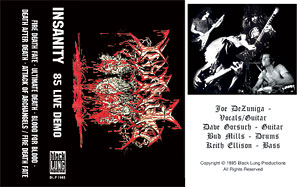 '85 Live Demo Cassette
The live demo by INSANITY that was circulated all around the world in the underground tape trading scene of the mid 80's. From this recording Insanity became recognized for using the early blast beat innovated by Bud Mills. Members of notable bands such as Napalm Death and Carcass mentioned Insanity as an influence after having this demo! These copies are duplicated from remastered recordings and sound better than the orginal from 1985.
READ REVIEW on Metal-archives.com
FIRE DEATH FATE
ULTIMATE DEATH
BLOOD FOR BLOOD
DEATH AFTER DEATH (before vocals)
ATTACK OF ARCHANGELS (before vocals)
/FIRE DEATH FATE
$6.00

Insanity Logo Sticker
Modern Beveled Insanity Logo on quality black bumper stickers.
Dimentions are 8.5" wide by 2.75" tall.
$3.50